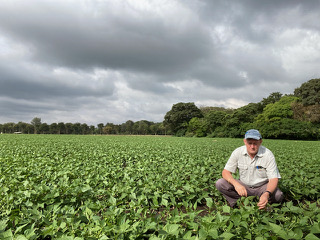 Rory Nightingale  
Rory Nightingale, B.Eng. (Hons)
CKC Advisory Panel Member
Coming from a century old East Africa farming family, Kenyan Rory has spent the past 25 years in Tanzania establishing and managing a number of businesses across a spectrum of industries. His focus is in agriculture entrepreneurship, business design (modeling and development), partnership development and business and people linkages. He holds an agricultural engineering degree from Harper Adams Agricultural College, London.
Rory operationally managed Mining Agriculture & Construction Services Ltd, a start-up heavy equipment dealership that was turning over circa US$20 million when he stepped out in 2012.
Sasumua Holdings is a Tanzania-focused agri-development company that acquired a derelict ex-parastatal cotton farm. Over six years of detailed pilot commercial trials Rory has developed a robust financial model for a prospective 6,000 ha 'sustainable' pineapple plantation and processing enterprise. He is responsible for driving the opportunity progression from initial concept, through field trials and financial modeling, to the final strategic partner relationship development, both technical and financial. Factory construction will commence in 2022.
He is involved in Tanzania-based Trambiz Support Limited, a consultancy providing a range of business support services primarily to agri SME's. Projects include strategic planning and financial modeling, executive management headhunting, corporate compliance including business restructuring and new opportunity development.
Rory has combined his commercial development skills and passion for commercial agriculture with a deep understanding of the East Africa business climate to identify and bring to the drawing board several agri opportunities including a number of potential coconut-based initiatives with particular emphasis on the introduction of commercial plantations for dwarf hybrid coconuts.
His particular interests lie in sustainable agriculture and agroforestry, agri processing, renewables and IT for agriculture.