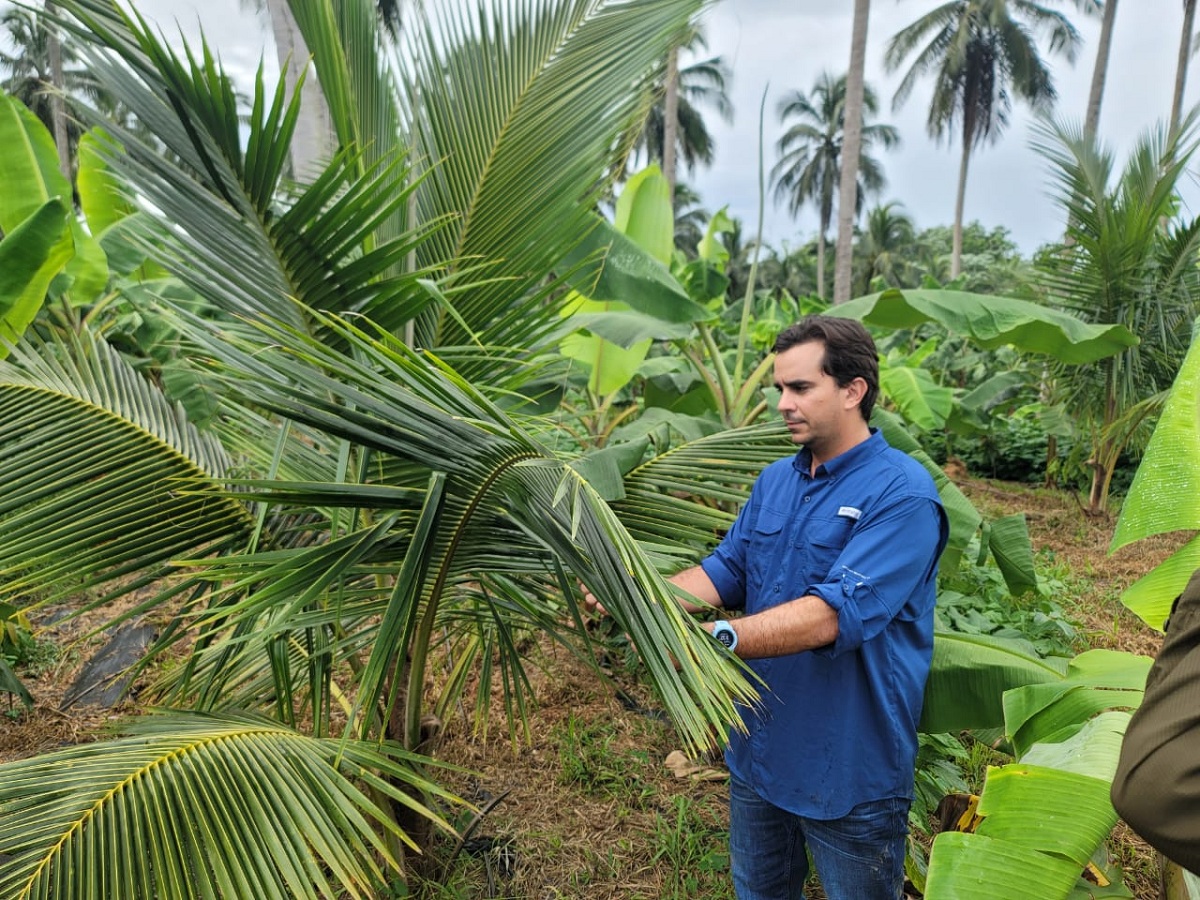 Daniel Dalet Casals  
Founder, SoloCoco Organics LLC
Hailing from the Dominican Republic, Daniel Dalet Casals is an international award-winning, impact-driven agribusiness serial entrepreneur who graduated in business from Babson College and Oxford University.
Started as a family business on the north coast of the Dominican Republic named "Clarke's Organics", as the operation grew the brand SoloCoco was created in 2013 to sell virgin coconut oil (VCO) to the American market. SoloCoco is a Caribbean, USDA Organic certified, non-GMO extra VCO production, social impact business. It is believed to be the only hand-pressed, Fair Trade-certified VCO in the Americas, made by single mothers who have become experts at their craft.
The company distributes to ten countries and is especially popular among Whole Foods shoppers. SoloCoco is the winner of the 2016 Lewis Institute Changemaker Award as well as the Babson 2018 B.E.T.A. Challenge.
Over the past decade Daniel has developed more than fifty coconut-based products ranging from hair and skin care lines to culinary creations. Supporting the female workforce is the focus of SoloCoco's Fair Trade program. Many of the women who work for SoloCoco are heads of household with no advanced education, and some are not proficient in reading or writing.
In 2019 Daniel co-founded a large scale, precision regenerative agriculture land developer and operator. Through this startup he led the design and operation of the largest organic coconut and fine flavor cacao plantation in the Americas, setting a new climate-positive coconut agroforestry management system standard for the nation. Daniel has overseen the planting and organic cultivation of hundreds of thousands of coconut palms and nearly a million cacao trees.
He is a board member of the national innovation foundation of the Dominican Republic and a member of the Babson Alumni Hall of Fame in Boston, Massachusetts.
Daniel as an entrepreneur is passionate about starting businesses that create positive social and/or environmental impact. He believes that disintermediation in the agribusiness space has the highest potential in the short-term for positive impact in third world rural communities.