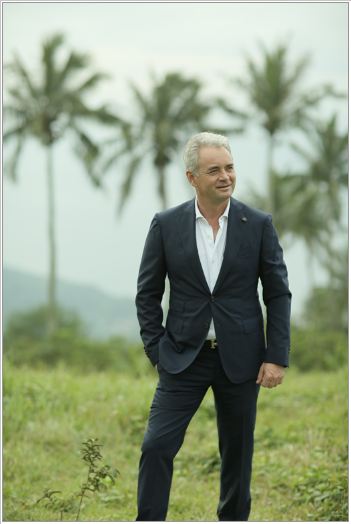 Christian Eyde Moeller  
Co-Founder, CEO & President, Lionheart Farms Philippines Corporation: More with Less.
From the ground-up Christian has led Lionheart Farms to establish a large-scale integrated coconut plantation and processing facility in Southern Palawan focused on specialized coconut flower-based harvesting and processing to supply world markets with syrup, sugar, beverages and condiment products like Coconut Aminos.
Lionheart Farms is today widely recognized as one of the largest corporate coconut plantations in the Philippines with more than one thousand employees and a highly professional localized executive team leading the industry with its regenerative organic and sustainable farming methods. Having successfully led Lionheart to respond to the market opportunity with higher margin products and having achieved the highest levels of international certification and accreditation within food safety, organic practices as well as ethical and social business – Lionheart has been able to pursue the market's most selective customers.
Christian has a unique international profile having worked in Asia, the US and Europe within both start up and big corporate organizations. He is an experienced leader with executive management and board experience in both public and private companies. This includes successful value creation and investor exits within the Food & Agriculture, Internet & Telecommunications and Shipping industry.
As Co-Founder, CEO & Director of Lionheart Agrotech Limited (Hong Kong) since 2013, he pioneered the development of Lionheart's business model with his co-founders and secured the first investor round to capitalize the Company to realize its full operating plan and the implementation of large-scale operations in the Philippines.
Christian is recognized for his people skills being a strong team builder with a determined mind driving progress, transformation and continuous adaptation to changing business conditions and life cycle requirements of corporations – small or large – demonstrated repeatedly throughout his career.
He has maintained values of hard work, discipline, love of study, self-sacrifice for the community's welfare, and harmonious social relationships. He is anchored on hard work, focus, determination, and the ability to take risks and make bold calls.
Married to Maria Cecilia Chang, with children Thomas & Sebastian; Christian's goals are to bring healthy, sustainable & traceable products from soil to shelf to support the people of South Palawan, protect Mount Mantalingahan's biodiversity and help save the planet with his inspiring leadership and vision of Lionheart communities and people.