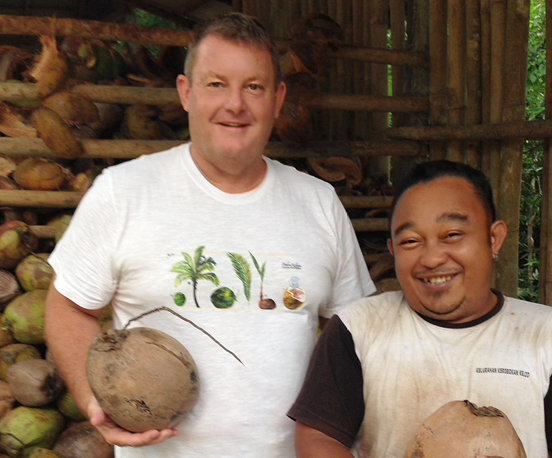 Chairman
Haigan Murray  
The global coconut plantation crop remains overlooked despite its enormous potential to contribute to the global sustainable development goals. For many consumers it was the coconut water category boom that introduced coconut, leading to virgin coconut oil and the many downstream derivates now available on global supermarket shelves. With this huge market expansion came a fresh opportunity to deliver positive impact for the 11 million small-scale farmers in 90 countries who grow coconut.
Yet, the global coconut crop is in serious decline and with it the potential to contribute to poverty alleviation, health improvements, gender equality, climate change and food security diminishes. It is essential to re-draw the coconut economic model and engage the small-scale farmers who own 98% of global coconut palm, most of whom are very poor.
With high level conservation and impact investment experience across agriculture, wildlife and tourism sectors in Africa, South East Asia, New Zealand and India, Haigan's executive governance curates the CKC Code of Conduct and its Mission Statement. Advocating a deep belief in the Coconut Palms contribution to global food security, nutrition and the SDG's, Haigan fosters the CKC's global coconut networks, impact and innovation relationships, in particular across priority projects in GENEBANK and germplasm conservation, planting material capacity development and the investment climate for Coconut.